Top 12 Interesting Inflatable Water Toys
It's summer now! Who can resist jumping into the cool pool for a fun pool party in summer? So are you still troubled by looking for super fun inflatable water products? Don't worry, we'll bring you our recommendations for 12 fun inflatable water toys.
Green Inflatable Crocodile Float
This is a very realistic inflatable crocodile floating row. When it floats on the water it looks like a real giant green crocodile is hunting. Would you like to try what it's like to lie on the vicious reptile?
Huge inflatable crown
Magnify a golden crown 50 times and you have an inflatable crown that can floats on water! Sitting on it is like being in a fairy tale world. Drift down the pool and have a wonderful fantasy journey!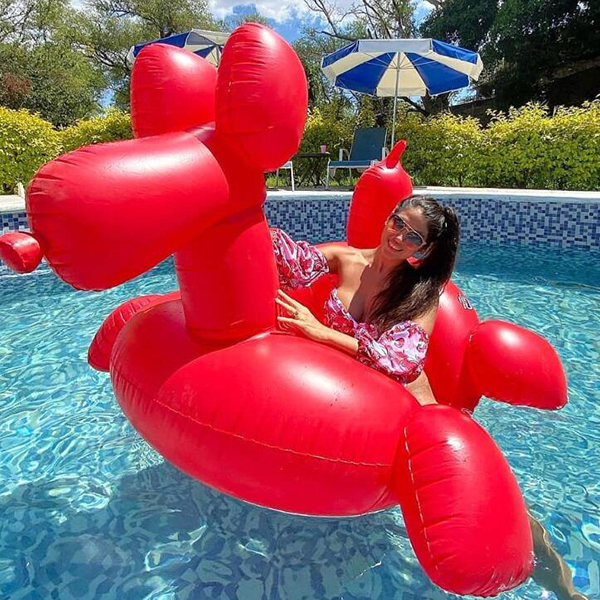 Inflatable Balloon Dog Water Riding Toy
A huge red inflatable dog. Adults can ride. It looks like a puppy tied up with a balloon.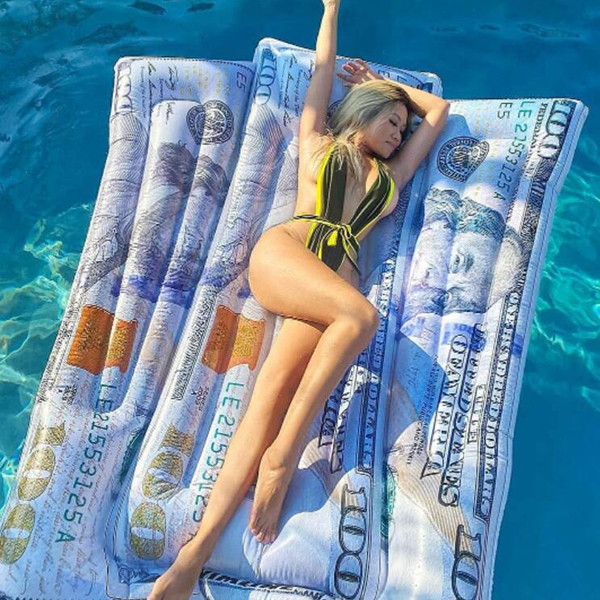 Inflatable dollar bill floating row
Maybe you've seen floating rows in the shape of dollar bill. But have you ever seen a floating row in the shape of a pile of dollar bills?Come and enjoy the feeling of lying on the pile of money!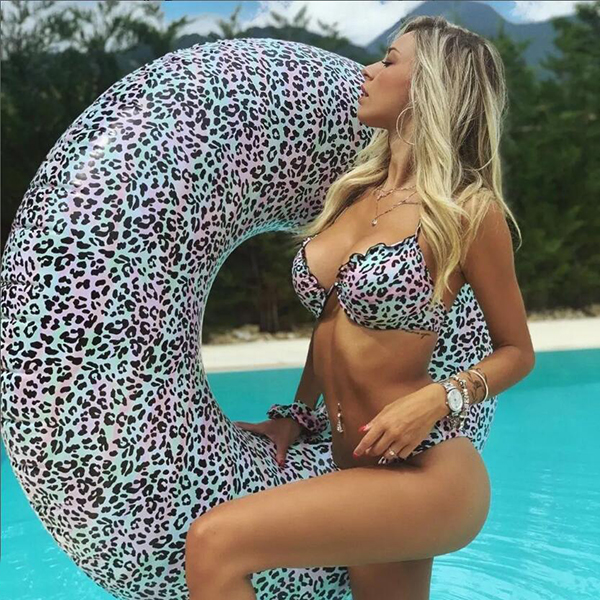 Inflatable Leopard Print Swim Ring
Leopard print swim ring. Summer and leopard print never go out of style.
Inflatable motorcycle water riding toy
An big inflatable motorcycle toy that can be ridden on water. Can't work, but looks super cool.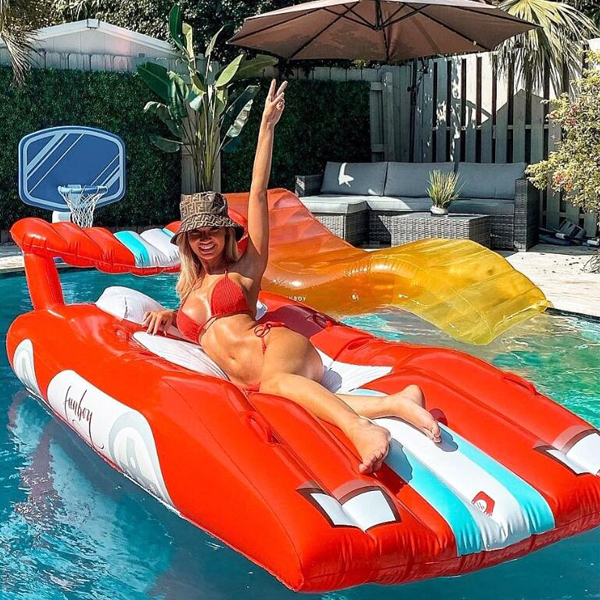 Inflatable racing floating row
A inflatable red racing car. But the function as a floating bed is greater than a racing car.
Inflatable transparent tape float
Classic transparent floating row. Does your grandpa still have the same model hidden in his radio?
Rainbow floating water chair
White cloud float with a rainbow arch. Two people can sit on it together.
Transparent inflatable pillow floating row
A floating row with pillows that you can lie on comfortably and float on the water.
Tropical leaves floating row
A tropical leaf wafts into the pool occasionally. In hot summer, you should hide under such a big leave of hardwood trees.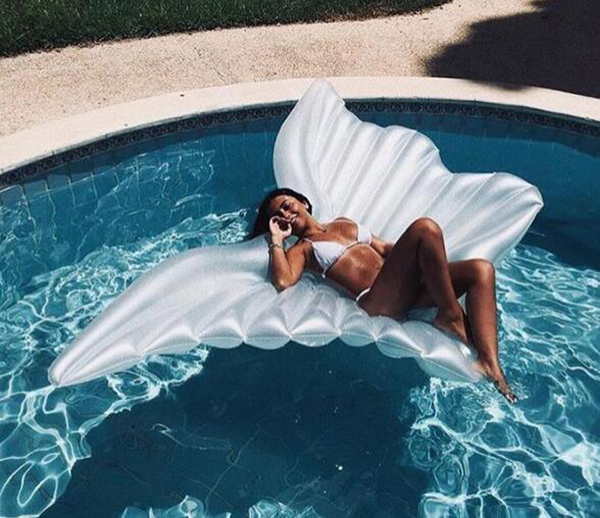 White angel wings floating row
A floating row in the shape of an angel's wings, lying on it looks like it has grown wings. Float freely in the pool.
The above is the recommendation of 12 kinds of summer outdoor water inflatable products. If you are interested, please contact us to view the product catalog or let us quote you a price!